About us
Established in 2000, Greenoil Environmental Engineering Co. Ltd (Greenoil) is a leading independent services provider specializing in the integrated solutions of environment protective treatments and improvements.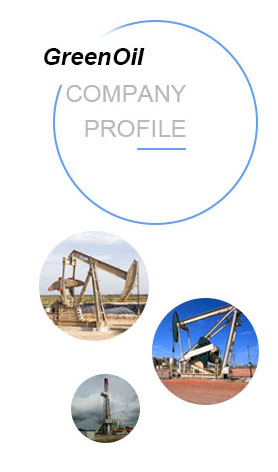 Headquartered in Beijing, Greenoil has 2 subsidiaries in Henan province named as Puyang Greenoil and Henan Greenoil. Besides, branch office and servicing centers are deployed in Xi'an, Qingcheng and Dingbian in Shaanxi province, as well as a dedicated base in Korla for Xinjiang Uygur Autonomous Region.
Since 2015, Greenoil has been taking the business of environment protective improvements as concentration, formed up an excellent team with rich experiences of environmental protection technologies and engineering capabilities which can provide stable services for oil and gas fields environmental protection sector. All our key managers are with senior engineer titles and over 60% of the employees have bachelor's degrees educations or above majored in the specialties of environmental engineering, chemistry, prospecting technologies and engineering. In December 20th 2015, Greenoil stocks officially launched and traded in the National Equities Exchange and Quotations (NEEQ) with Stock Code: 834773.
The core business of Greengoil covers sewage treatment, crude oil contaminated sludge treatment, soil contamination disposal, hydrogen sulphide (H2S) treatment, deionization treatment of the formation injecting water, petroleum engineering services, domestic sewage treatment for villages and small towns, household trash treatment, and, excrements treatment for human and livestock.
Awarded as a high-tech enterprise both in Beijing municipal level and national level, Greengoil has the most leading-edge techniques of the 3-wastes (water, gas and solid) treatments for oil and gas industries. Driven by the missions of providing integrated solutions for the 3-wastes treatments of oil and gas industries, comprehensive improvements for cities municipal environment, and the contribution for the beautiful countryside construction in China, Greenoil has been continuously enhancing the cooperation with the environmental protection enterprises and researching institutes both domestic and abroad, introducing the most advanced international technologies, equipments and chemical products into the market, constantly providing customers with top-class comprehensive servicing solutions of environmental protection.